Meet a deX partner: Solar Analytics brings capabilities to deX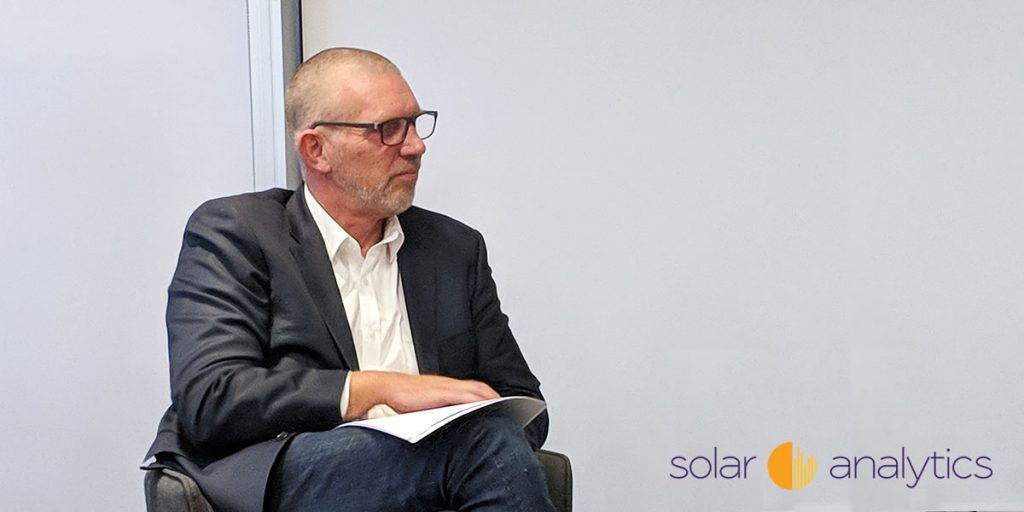 Nigel Morris himself, needs very little introduction. A solar veteran with over 25 years experience in solar energy he is passionate about solar, the power of data and the future of energy.
Over this time, he has been involved in almost every aspect of the solar industry including manufacturing, installing, selling, designing of solar, monitoring and storage systems around the world.
As a proud solar citizen and electric motorcycle owner, a self acclaimed "prolific blogger", advisory board member, regular on the energy conference circuit and a Business Development Director at Solar Analytics there is perhaps very few Australians with as rich and vast solar knowledge as Nigel Morris.
We sat down and caught up with Nigel to discuss solar at scale, the future of energy and the exciting capabilities Solar Analytics is bringing to the deX ecosystem.
So Nigel, to get us started, could tell us a bit more about Solar Analytics? A bit about the history, why the organisation exists and what you deliver to customers?
Solar Analytics is five years old and a solar software specialist. We provide hardware and software for monitoring energy with a focus on advanced solar monitoring through artificial intelligence and machine learning. Our mission is to provide the world's leading rooftop solar management software that empowers people to navigate the changing energy landscape.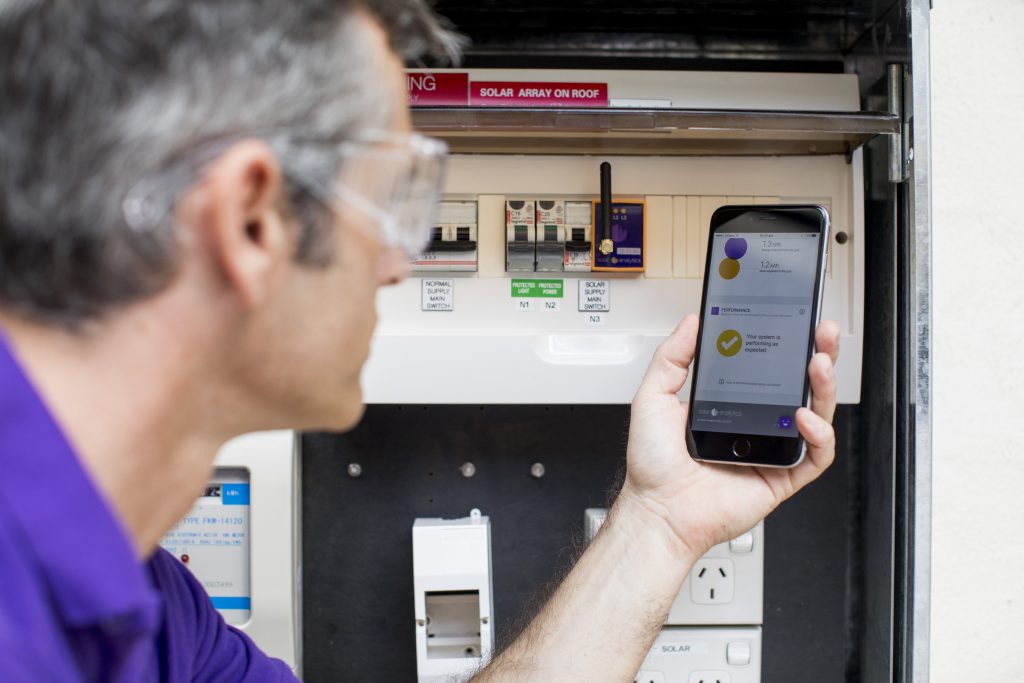 In 2017, Solar Analytics jumped onboard deX as a technology integrating partner. What capabilities does (and could) Solar Analytics bring to deX?
Well, to date Solar Analytics has deployed more than 30,000 sites across Australia. This provides us with incredible visibility into the behaviour and characteristics of solar and energy consumption in homes and businesses. We can collect data from an ever widening range of devices and are pilot testing peer to peer trading, load control and smart inverter integration.
In the near future, we look forward to utilising deX to enable virtual power plants and other intelligent controls across our sites helping to deliver more value for our customers.
What types of collaboration/business opportunities, partnerships are you hoping will come out of deX?
In the near term we can see opportunities for demand management, virtual power plants, solar for rent schemes and load control with deX.
It is harder to predict how things will pan out in the medium term. The energy industry is evolving rapidly. What I do know is that integrations with DER devices including solar will continue to grow. At Solar Analytics we believe deX can play a pivotal role in connecting an unleashing new opportunities that will emerge – whatever they maybe.
What are the three key practical things that are needed to achieve solar at scale?
Opening up opportunities to quickly connect more solar to the grid is undoubtedly the number one practical action that is needed right now. Network operators are working hard but progress is frustratingly slow. Too many barriers exist.

Australia's metering rules and regulations are out of date and in almost every application work against consumers. The

Power of Choice

program has caused confusion and delays. Compounded by the fact that regulators are making it harder for consumers to receive benefits from Solar Power Purchase Agreement (SPPA) applications and Solar For Rentals schemes.

Policy consistency. We need a consistent policy environment at State and Federal levels. There is far too much scaremongering about the cost benefits and whether solar should be curtailed or expanded. This causes vast confusion for consumers and investors.
Why is Solar Analytics excited about a future with deX?
Over the last twenty years we have witnessed dumb solar evolving into smart solar. The next logical step is sophisticated grid integration, or what we is sometimes referred to as Grid 2.0. We are hugely excited that deX is available and designed to assist companies like Solar Analytics to leverage our mutual capabilities.
Finally, our industry is at a fascinating point and Australia is uniquely positioned for one of the most impressive distributed generation networks in the world. Through Australian made software like Solar Analytics and deX we can show the world what's possible. Bring it on!
Learn more



Visit the Solar Analytics website https://www.solaranalytics.com/au